Gunakan Server Lainnya Jika Server 1 Error.. Selalu Gunakan Browser Chrome Terupdate! Join Grup WA & FB ya chinguuu...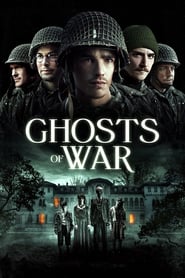 Ghosts of War (2020)
Nonton Ghosts of War (2020) – Mengikuti lima tentara Amerika yang diperketat untuk ditugaskan memegang Chateau Prancis pada akhir Perang Dunia II. Sebelumnya diduduki oleh komando tinggi Nazi, jeda tak terduga ini dengan cepat turun menjadi kegilaan ketika mereka menghadapi musuh supranatural yang jauh lebih menakutkan daripada apa pun yang terlihat di medan perang.
Duration: N/A
Quality: HD ▶
Release: 2020