Silahkan chat kami jika ada masalah. Fitur chat terletak disudut kanan bawah. Join Grup WA & FB ya chinguuu...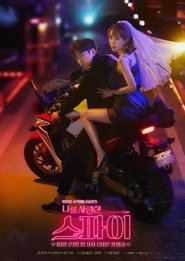 The Spies Who Loved Me
Sinopsis Drama Korea The Spies Who Loved Me Sub Indo
Inti cerita dari drama ini berpusat pada Kang Ah Reum (Yoo In Na), seorang desainer gaun pengantin yang telah menikah sebanyak 2 kali. Ada kesamaan pada kedua diri suami Ah Reum, yakni sama-sama menyembunyikan identitas mereka yang sebenarnya dari wanita itu.
Jun Ji Hoon (Eric Moon) menyamar sebagai penulis wisata, namun kenyataannya adalah agen rahasia Interpol. Mantan suami Ah Reum ini bekerja sebagai agen rahasia untuk memenuhi kebutuhan finansialnya. Hingga ia bercerai dengan Ah Reum, sang mantan istri tidak pernah mengetahui identitasnya yang sebenarnya.
Setelah bercerai, Ah Reum bertemu dengan Derek Hyun (Im Joo Hwan) dan menikah dengannya. Suami kedua Ah Reum bekerja sebagai petugas di kedutaan besar dan memiliki kepribadian hangat serta lembut. Namun identitas dirinya yang sebenarnya adalah mata-mata industrial berdarah dingin. Meski ia bersikap sangat manis di hadapan sang istri, Derek mampu melakukan hal paling kejam sekalipun.
Bagaimana kelanjutan kisah keduanya? Apakah mantan suami Ah Reum akan kembali masuk ke dalam hidupnya? Mampukah Ah Reum menyingkap rahasia kedua mata-mata tersebut?
Informasi tentang Drama Korea The Spies Who Loved Me
Detail The Spies Who Loved Me 
Judul: The Spies Who Loved Me / Nareul Saranghan Seupai / The Spy Who Loves Me
Genre: Ketegangan, Thriller, Komedi, Romantis
Negara: Korea Selatan
Sutradara: Lee Jae Jin
Produser: Hwang Ji Woo
Penulis Naskah: Lee Ji Min
Rumah Produksi: Story & Pictures Media
Channel TV: MBC
Jumlah Episode: 32
Masa Tayang: 21 Oktober 2020 – 10 Desember 2020
Jadwal Tayang: Setiap Rabu & Kamis pukul 21:30 waktu Korea menggantikan slot drama yang sebelumnya diisi oleh drama korea When I Was The Most Beautiful
Nonton The Spies Who Loved Me Subtitle Indonesia, Download The Spies Who Loved Me Subtitle Indonesia, Streaming The Spies Who Loved Me Subtitle Indonesia, Watch The Spies Who Loved Me Subtitle Indonesia, Kordramas The Spies Who Loved Me Sub Indo, The Spies Who Loved Me Sub Indonesia, LK21 The Spies Who Loved Me, NS21 The Spies Who Loved Me, Bioskopkeren The Spies Who Loved Me, Dramaqu The Spies Who Loved Me, SDrama The Spies Who Loved Me, Indoxxi The Spies Who Loved Me, Filmindo The Spies Who Loved Me, Kdramaindo The Spies Who Loved Me