Silahkan chat kami jika ada masalah. Fitur chat terletak disudut kanan bawah. Join Grup WA & FB ya chinguuu...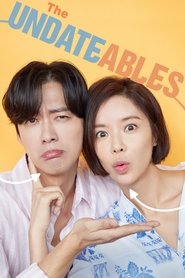 Handsome Guy and Jung Eum
Nonton The Undateables Subtitle Indonesia – Hoon-Nam knows about love theoretically, but he rejects falling in love. Jung-Eum wants to fall in love, but, due to her difficult situation, she gives up on finding love. Hoon-Nam and Jung-Eum meet and develop a relationship romantically.
Nonton Handsome Guy and Jung Eum Subtitle Indonesia
Views: 6827
Genre: Comedy, Completed, Drama
Actors: Choi Tae-joon, Hwang Jung-eum, Jo Dal-hwan, Jung Moon-Sung, Lee Ju-yeon, Lee Mun-sik, Nam Kyung-eub, Namgoong Min, Oh Yoon-ah, Shim Hye-jin